Jul 19, 2019
Tips For Choosing The Best and Safest Marble Cleaning Products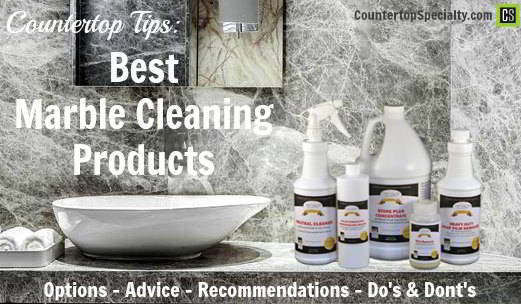 Marble cleaner options & pro tips on how to clean marble with safe products.
Cleaning marble is a touch tricky and homeowners often use the wrong products which can damage your marble.
We break down what you shouldn't use and give recommendations on the best marble cleaner for countertops, floor tile, showers, removing stains, soap scum, hard water, mildew, and etching.
Use our guide to get the right products and clean your marble with confidence!
Continue reading "Tips For Choosing The Best and Safest Marble Cleaning Products"