Our Specialty Is YOU!
Countertop Specialty is a family-owned and operated company that for many years served luxury home builders, designers, and remodelers fabricating and installing the finest in granite, marble, and custom countertop surfaces all around Dallas, TX.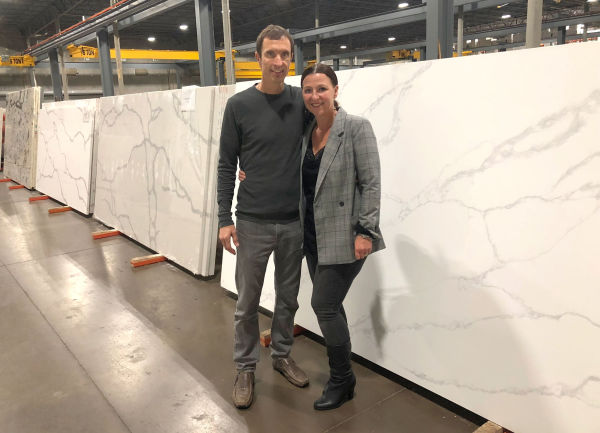 In 2005 we started the CountertopSpecialty.com website as a comprehensive consumer resource guide providing accurate, unbiased, and expert advice about the selection, installation, cleaning, maintenance, and repair of granite countertops, marble, quartz, and all countertop materials.


A lot of information you may read about countertops online or hear from other sources (such as salespeople, designers, and even some inexperienced fabricators) about countertops and is conflicting, confusing, misleading, and sometimes just plain wrong.
But, it gets passed around so much that it seems true. This is particularly true about the protection, cleaning, maintenance, and repair of countertops.   
Just The Facts...
On the pages of CountertopSpecialty.com, we aim to clear up the confusion, uncover the myths, explain misleading information, answer the tricky questions, and just tell it like it really is from years and years of accumulated knowledge and experience.
Our Specialty is YOU!
Our every effort is to help you enjoy your countertops and avoid surprises, frustrations, and hassles that can occur from the lack of accurate information. 
You'll then know what to expect (good and bad) and can make the best decisions possible regarding your countertops, floor tile, shower tile, etc.

Whether it's choosing the right type of countertop for your project, learning proper cleaning methods, providing proven repair and maintenance solutions, or product recommendations… we got your back! 
In The News... 
Ryan Burden and CountertopSpecialty.com have been interviewed, quoted, and featured in national publications and websites such as:
National Association of Realtors (Realtor.com)

Martha Stewart

This Old House

Redfin

Arizona Tile

Fixr.com

Real Homes

Stone Business

And even a TV show on the DIY Network
Countertop Specialty also has an A+ Better Business Bureau rating.
Just like when we are installing beautiful marble & granite countertops, we take pride in being the best of the best online too and strive to provide you with a thoroughly informative, helpful, and rewarding experience when visiting our website.

So, get comfortable and take a look around. I'm sure you'll find many answers to your countertop questions... if not, Contact Us. We're always happy to help!

Also, we are continually updating and adding to Countertop Specialty.com, so feel free to visit often. We're glad to have you stop by!

Have fun and good luck with your project!

Ryan & Torri,
CountertopSpecialty.com
3824 Cedar Springs Rd.
Dallas, TX
866-733-7107
[email protected]