The Complete Quartz Countertops Guide

Quartz countertops are considered the primary rival to granite as the top performing kitchen countertop. When researching luxury kitchen remodeling ideas most homeowners will consider and compare quartz vs. granite countertops.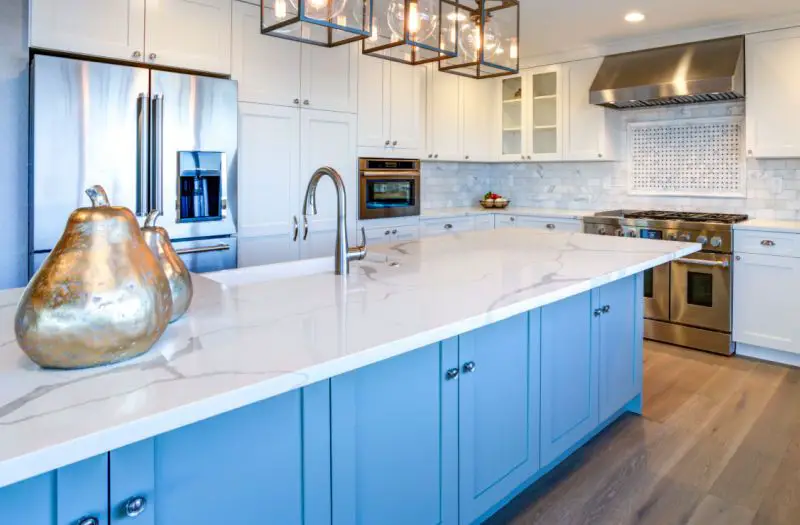 Both of these countertop materials are excellent and share very similar properties.
Quartz countertops are commonly perceived to have key advantages particularly regarding sealing and staining.
How different are they really?
And do these differences truly affect which surface you choose?
What else should you consider? Well,... let's take a closer look, get the whole story and help you decide!
Quartz Manufacturers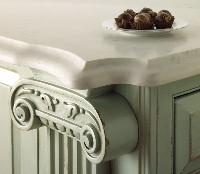 A Quartz countertop (also known as "engineered stone") is made by combining 93% quartz (an element in granite) with resin and pigments in a process that binds the medium permanently.
Slabs are made in sizes similar to what you'd find at a granite warehouse.

As noted, this man-made countertop material has very similar properties to granite countertops, such as: high heat, scratch, and stain-resistance.
PRO TIP: Quartz and quartzite are not the same. The similar names often confuse consumers.
Several brands make quartz countertops such as: Silestone, Avanza, Caesarstone (pictured above), Cambria countertops and Zodiaq quartz countertops. Silestone is the dominant player in the market.
If you buy from one of the top brands, you'll get the same benefits of quartz as the manufacturing process for engineered stone is basically the same from all companies. 
The best brands use the patented Bretonstone technology and factories to produce their quartz slabs. Brentonstone plants and method produce the highest-quality quartz. 
However, in recent years many knock-off brands of quartz have hit the market using an inferior manufacturing process that contains more resin and less of the hard quartz mineral. 
The result is a surface that is more prone to chemical discoloration, dullness from abrasion, stains, and heat damage. 
Differences in colors and patterns and other aspects do exists among the top brands, but performance of the Bretonstone material is the same. 
Quartz Countertop Colors & Patterns

Color. You certainly will have many colors to choose from and new color and pattern designs are hitting the market all the time. Granite offers many more colors, but quartz has a complete range.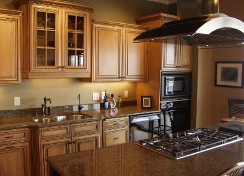 Color. You certainly will have many colors to choose from and new color and pattern designs are hitting the market all the time. Granite offers many more colors, but quartz has a complete range.

Pattern. Although Silestone, Cambria and the Zodiac quartz brand are all made to look like granite countertops, purists note that quartz counters lack the depth of color, variety of color and unique patterns of movement that characterize granite countertops.
On the plus side, quartz countertop colors have a consistency that few granites can offer, so there's never a problem matching slabs. And quartz manufacturers are continually coming out with new colors and patterns that offer more variety.

Also, many people prefer a uniform pattern that is exactly the same over the entire surface.
Personal Preference. It really boils down to what you like. It's hard to beat granite's classic appeal, but you won't notice a difference in the performance or feel of quartz counter tops when compared to granite.
The question is... do you like the "look" of man-made quartz countertops. Cost is not really an issue when comparing to granite since you'll pay about the same for engineered stone.
Cleaning & Maintenance

Quartz countertops from all the brands are a snap to clean. Hot water and a sponge are sufficient for most spills and keeping your space clean while cooking. Like granite, soap is not recommended for regular cleaning since residue will build up and leave a dull film.
Engineered stone countertops are non-porous and chemical-resistant so you can use many common mild cleaners, but many cleaners are too harsh and products like bleach can cause  permanent quartz countertop stains.
This is a surprise to many who believe that since quartz countertops do not need sealing, that they also cannot be stained. Unfortunately, this is not true even with the top brands and/or Bretonstone slabs.

The best and safest recommendation is to use a good stone cleaning product like the Granite & Marble Cleaner (since quartz countertops are made mostly of natural stone). This product has optical brighteners to keep you quartz super shiny!
And here's a bit more about the best cleaning and polishing products for quartz. 
Always use cutting boards for food prep and trivets for hot pans. Yes, quartz--like granite--is very tough. It's heat and scratch resistant, but it can be damaged with extreme heat or consistent abuse.
For a thorough discussion of everything you should and shouldn't do to keep all your countertops in great shape take a look at the Granite Care & Cleaning page.
Quartz vs. Granite Countertops

To get the true story on the difference between granite and quartz countertops and put to rest all the myths and conflicting information floating around out there go to Countertop Comparison.
Additional Uses. Engineered stone can also be used on flooring, wall cladding, tub decks and shower surrounds providing more options for your other home projects as well.
Quartz Countertop Questions & Answers
Learn even more! Click on the links below to see questions submitted by other visitors with complete answers and great info.