Counter Top Edge Profiles
Countertop Edges: These graphic drawings of counter top edge profiles will help you pick a style suitable for your kitchen design ideas. More can be created, but these are the most popular profiles for marble & granite countertop edges. Of course, the same edges can be cut for other bathroom and kitchen countertop materials like travertine, limestone, onyx, quartz and Silestone.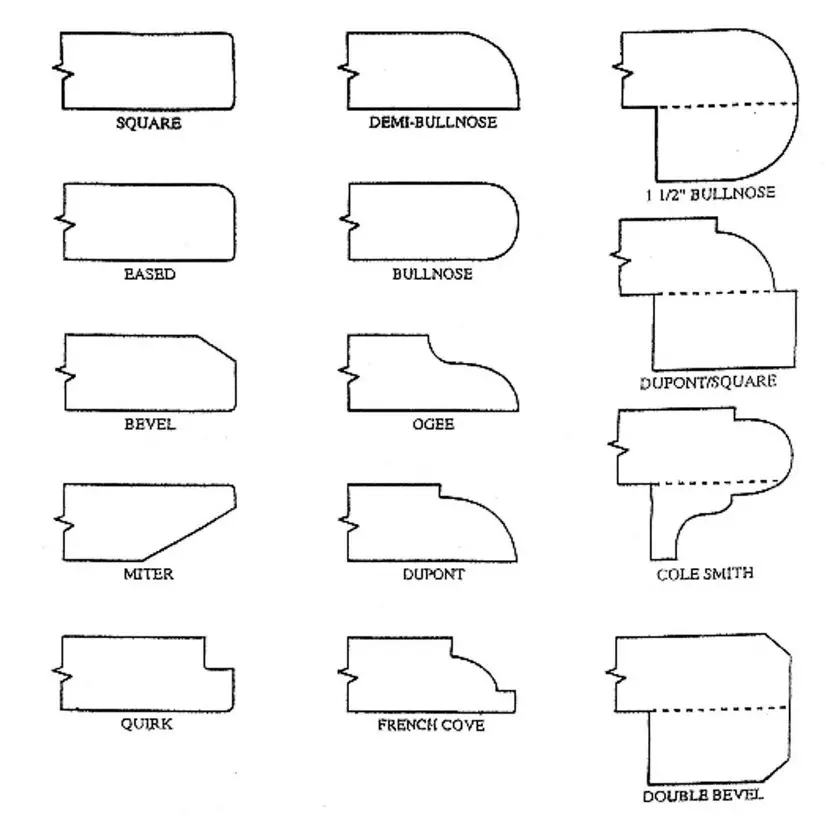 As you might expect the more complex or intricate marble and granite edges are more expensive to create. And since it's easy to overdo interior design often the best, most pleasing choice is the simple style.
The edge styles shown above with a dotted line are "laminated" countertop edges. Laminated edges are made by gluing an additional piece of stone or quartz to the underside of the slab giving the impression of a much thicker countertop.
With a laminate counter top edge profile it's important to consider that the glue seam will be at least slightly visible. The more consistent or uniform the countertop patterns will more easily hide the seam.

back to Edge Styles from Counter Top Edge Profiles